Memory care is all we do.
We're fueled by passion. Dedicated to doing the right thing. And committed to memory care. All of our talented professionals come together to create a warm, safe and welcoming environment of independence and stability that's unlike any other. Home-like. Safe. Supportive. We give families peace of mind. We're truly grateful for the role we play in the lives of our residents and their families. This is who we are.
If you're looking for a place that's leading the way in Alzheimer's and dementia memory care, then join us at Arden Courts and make a difference in our residents' and families' lives, as well as in your own career.
Success Profile
Who is the ideal Arden Courts employee? A caring individual who believes in nurturing relationships and sees the value in fostering our residents' individuality. One who never loses sight of who the person has been and is while recognizing the changes due to the disease process.
Relationship Builder 10
Trustworthy 10
Reliable 9
Patience 9
Works Well Under Pressure 8
Benefits
Arden Courts offers you:
Professional Growth
Career Stability
Competitive Salaries
Paid Time Off
Generous Benefits
Flexible Scheduling
Innovative Training Programs
Tuition Reimbursement
Updated Facilities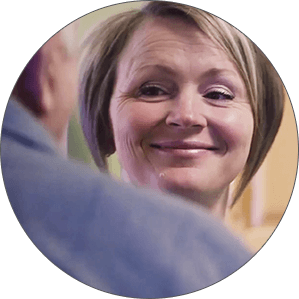 I love talking to residents. I love caring for them. I love listening to them.

Jamie

LPN, Resident Service Supervisor

Learn more about the care that Jamie provides for our residents and their loved ones.

Watch Full Story